---
Games of the Small States of Europe (GSSE) /
Liegames 2011


Last day of Toyko 2020/2021 Olympics is a good occasion to upload a small Olympic version that I photographed 10 years ago in Liechtenstein. The charming amateur version of an international sportsevent...
There are nine members of the European Olympic Committees with fewer than one million inhabitants.
Usually these countrys have no chance to win any Olympic Medal, though now in Tokyo the 5 Athletes from San Marino won 3 Medals.
Upon initiative by the NOC of Malta, in 1985 the Association launched the first edition of the Games of the Small States of Europe (GSSE), which was organised in San Marino. Since then, this multi sports event reserved for the athletes from 9 european countries with less than one million inhabitants, has taken place regularly every two years, with growing success.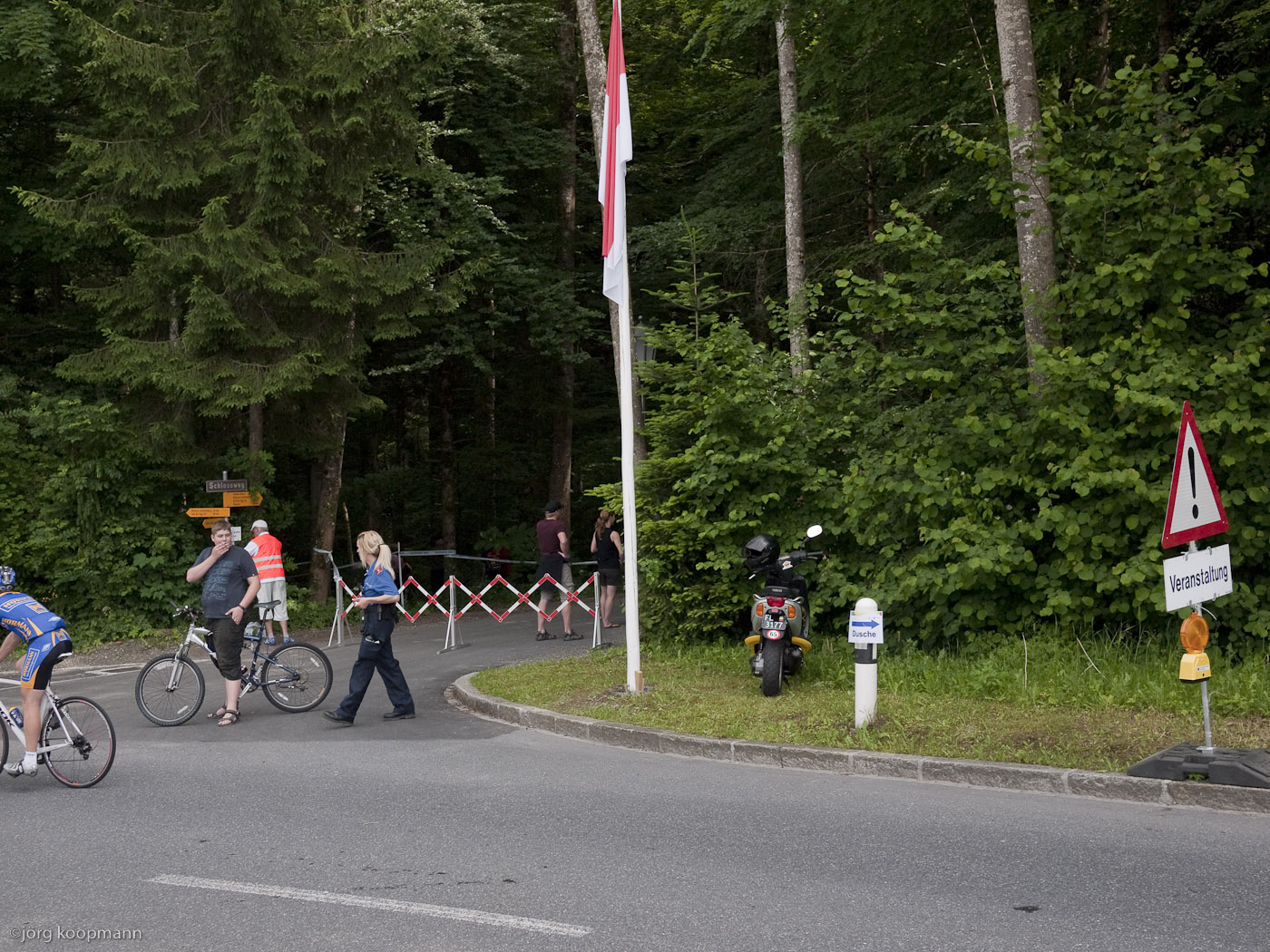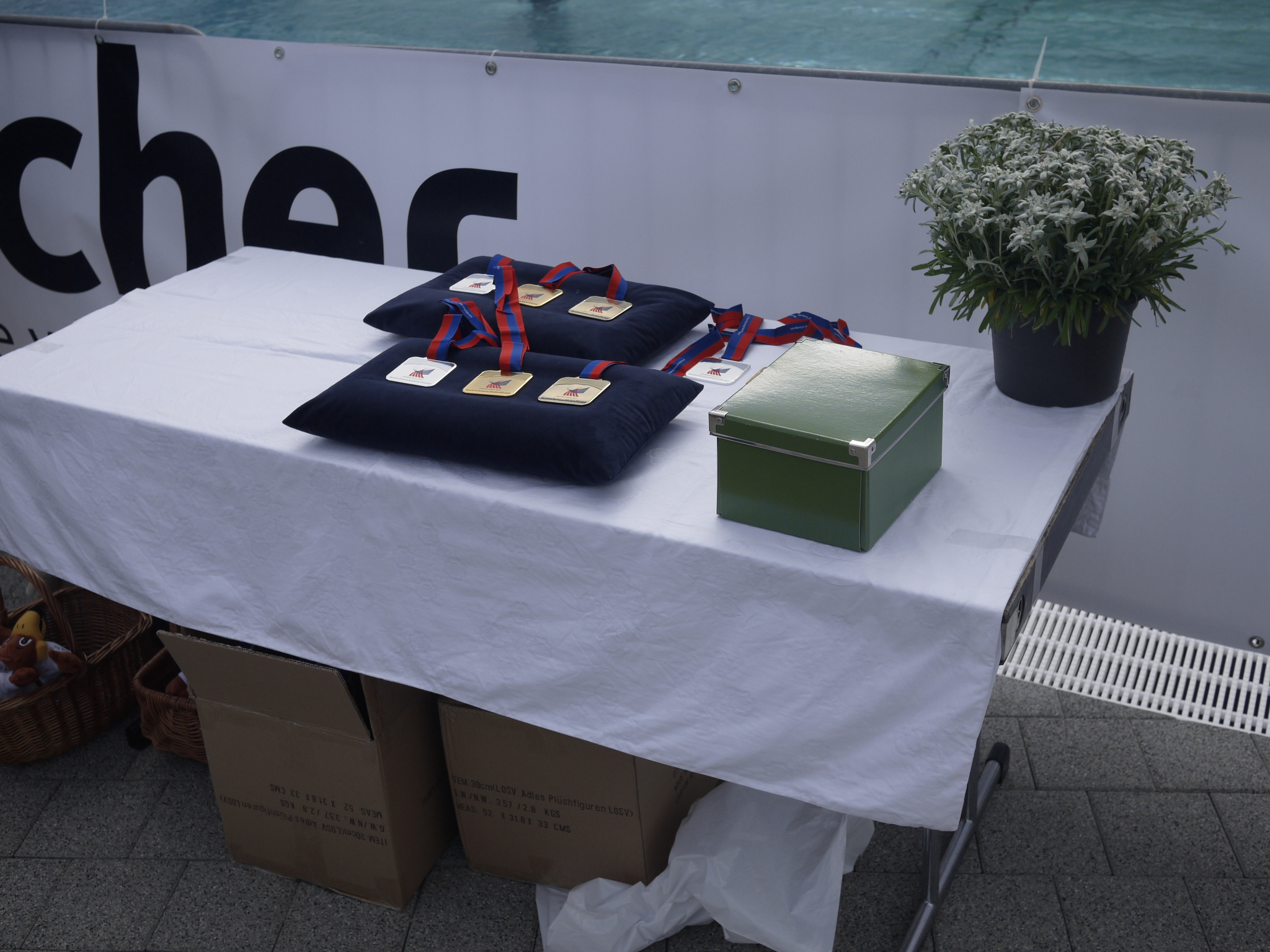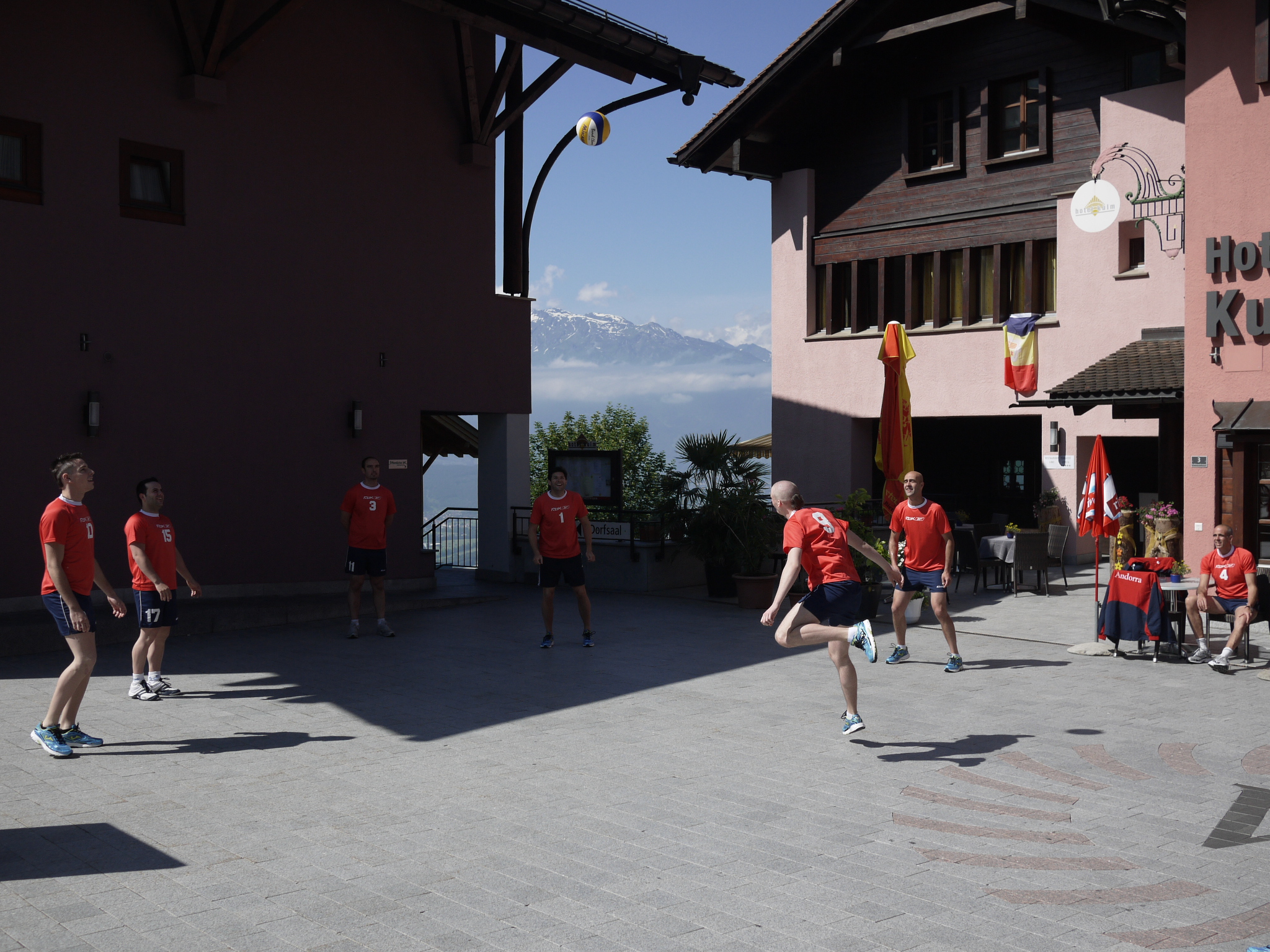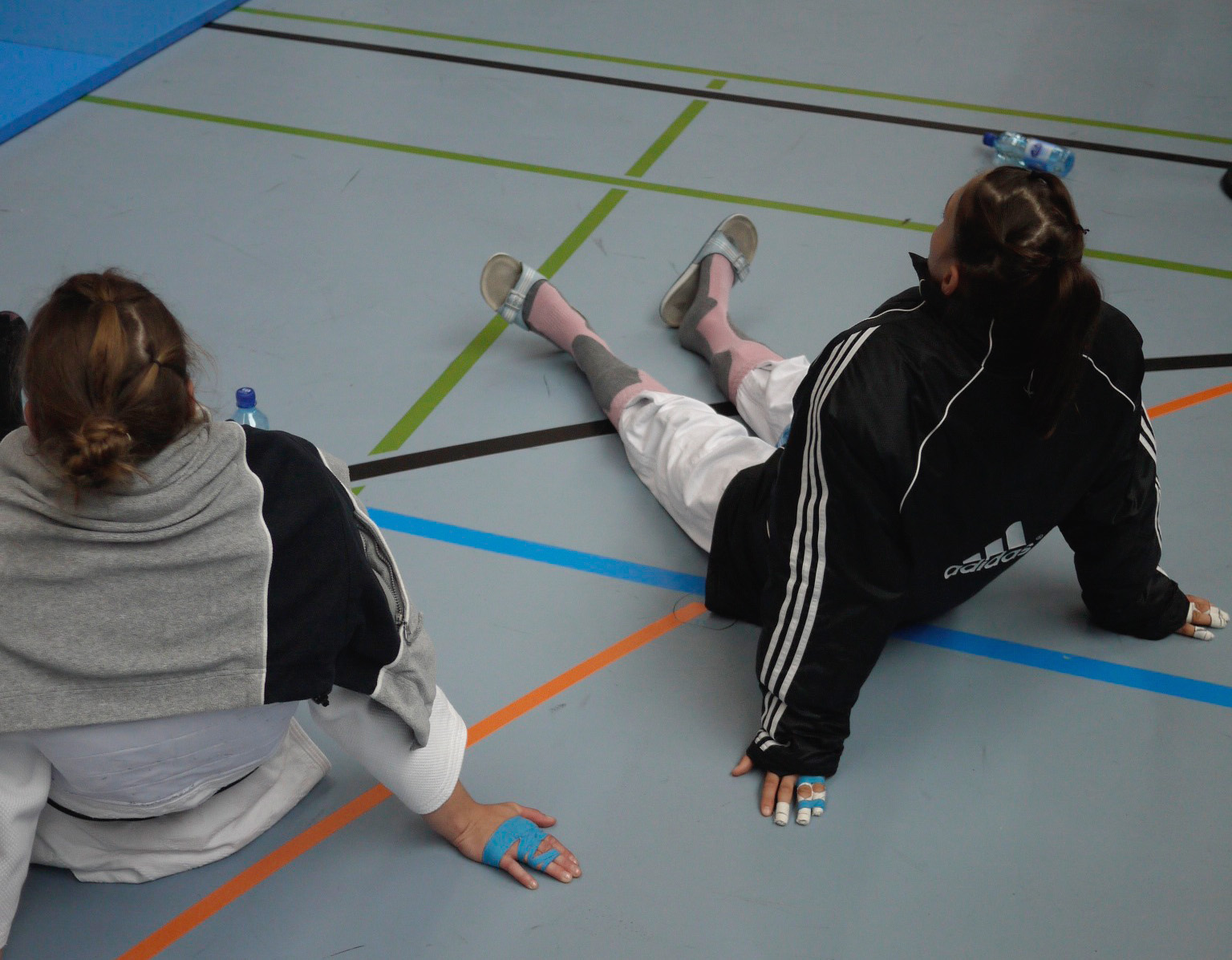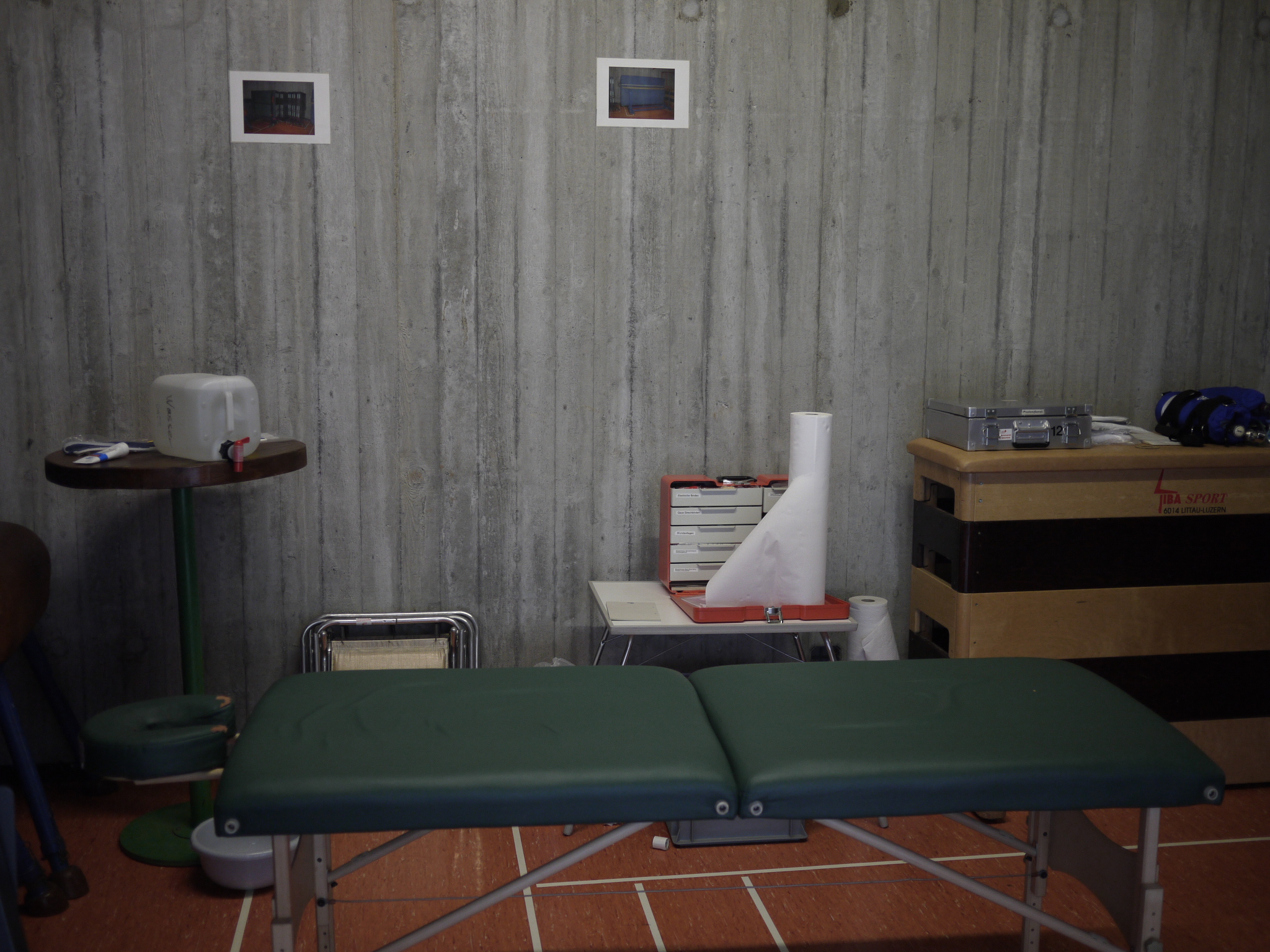 ---
Sight-_Seeing1 /
Walking the fine line between documentation and fictionalization: seven photographers provide us with a new picture of Tyrol


Editor Wolfgang Scheppe's book began as an experiment in visual theory in which a combination of theory and production was to lead to new practices in creating images. Participants in the collective process were photographers Michael Danner, Dominik Gigler, Monika Höfler, Verena Kathrein, Jörg Koopmann, Andrew Phelps, and Matthias Ziegler.
Their pictorial atlas of Tyrolean territory attempts to understand the polarization between tourism's advertising images and the aesthetic standards of contemporary photography, in the hope that new perspectives will develop out of it.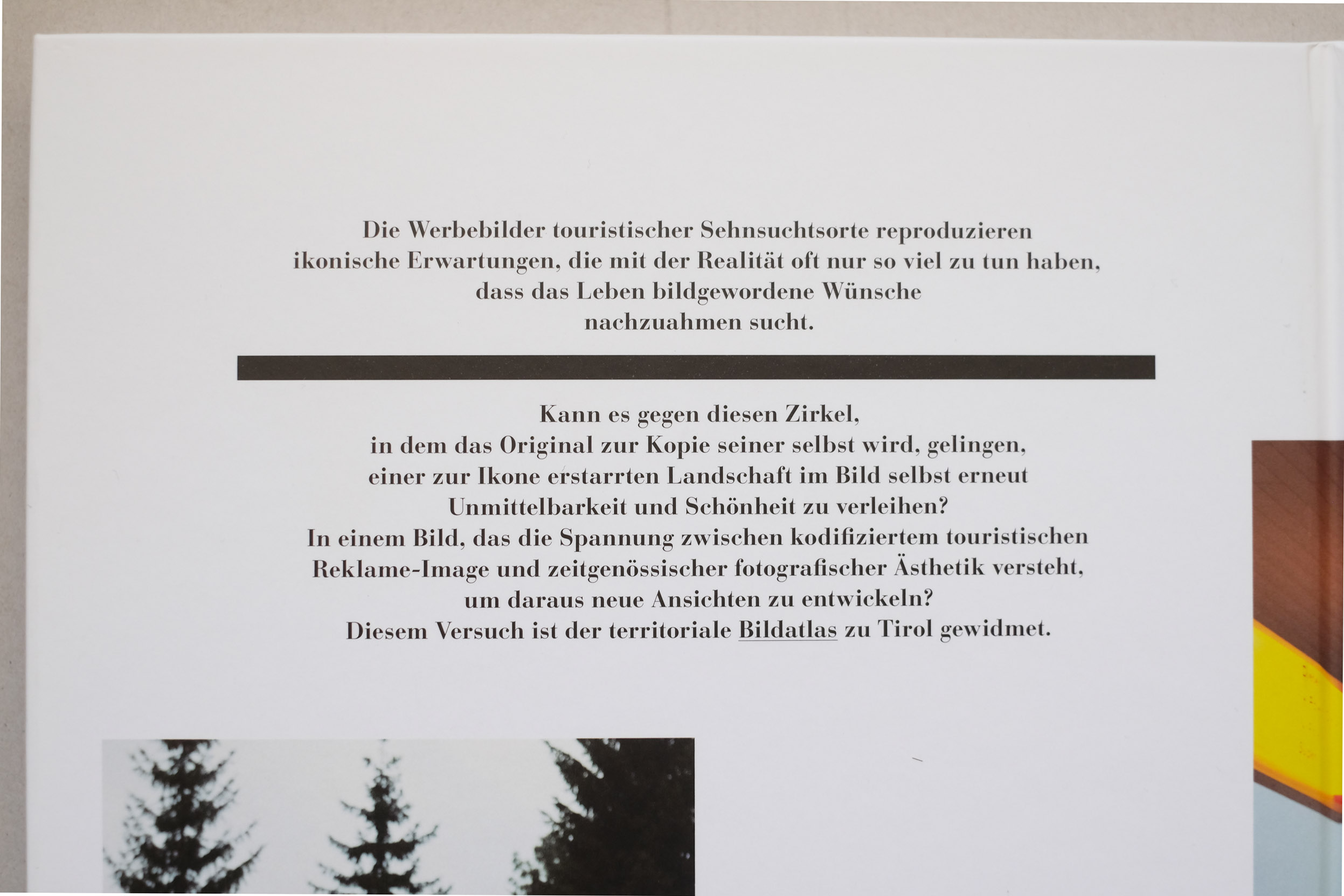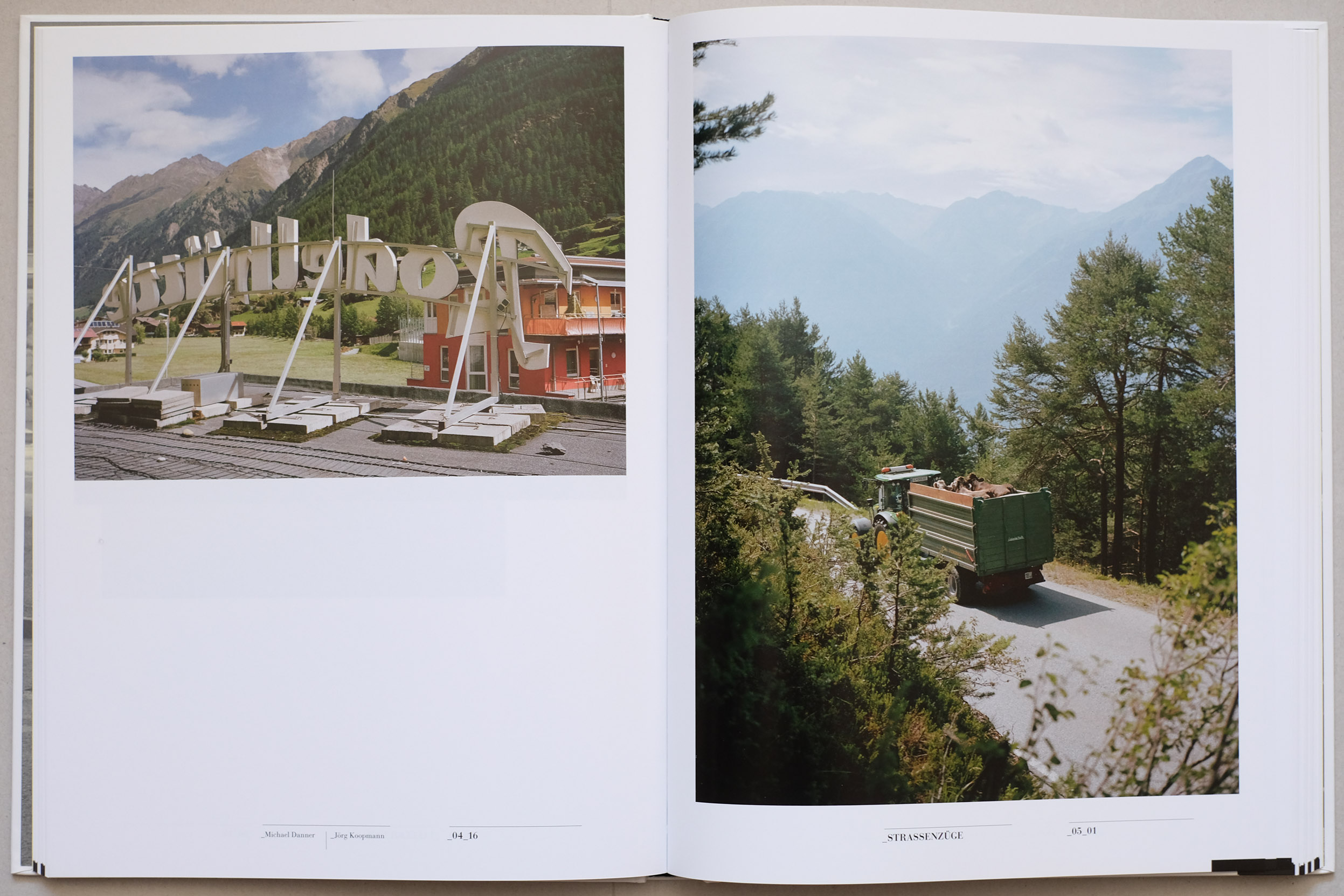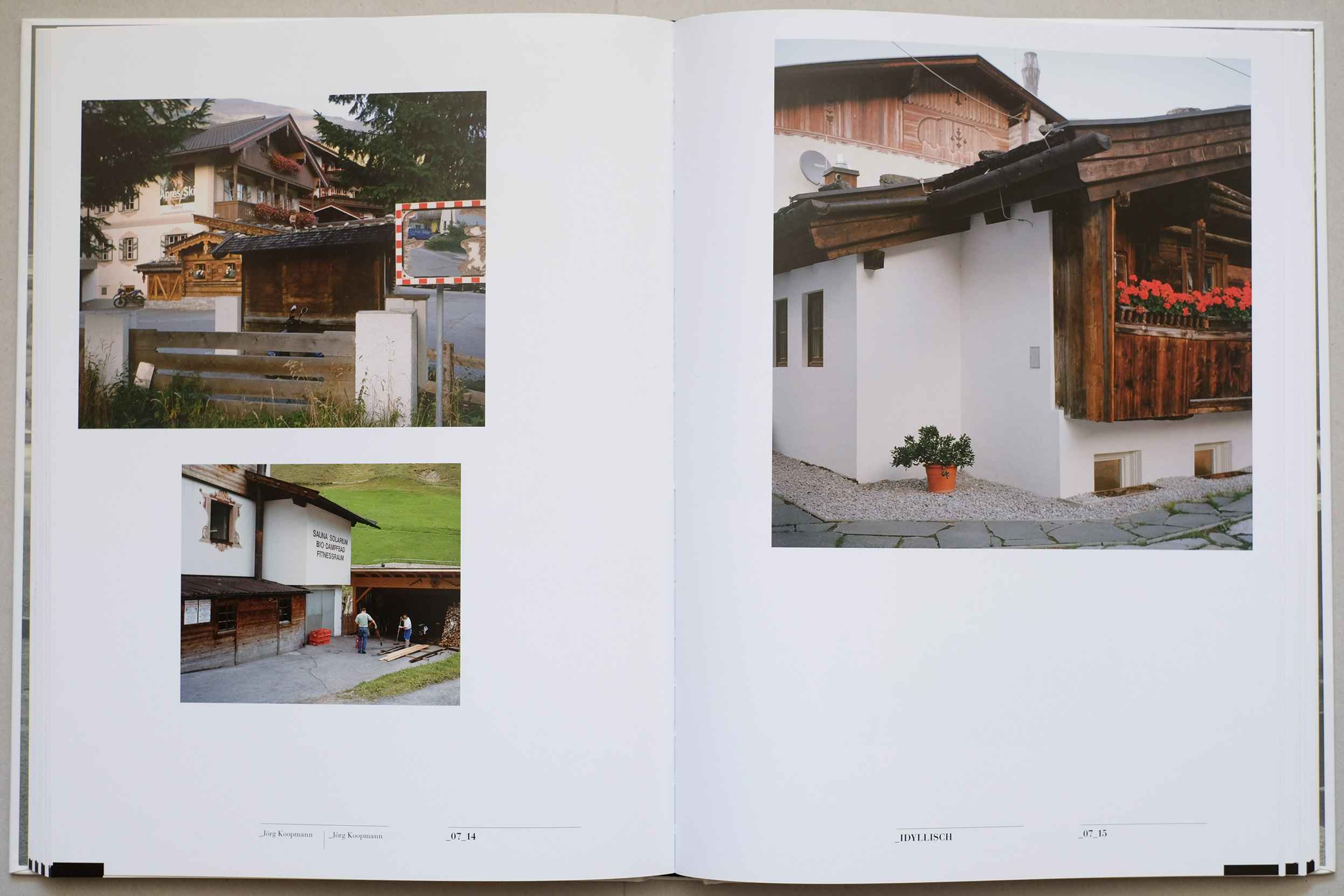 ---
Born in Brennen
book with a beard N°2


Koopmann´s second monograph explores the critical and humane conditions existing between the poles of protest and routine in a globalized landscape. Photographs document hastily improvised crowd control barricades and security reinforcements, frumpy camouflage draped over doorways and stairwells, sullen protestors and armored troops at glogab summits. Shot between 2001 and 2009, Born in Brennen features photographic essays shot across the globe, punctuated by conversation, fragments and correspondance with a number of contemporaries…

Design: Thomas Mayfried
ISBN 978-3-00-027707-8

182 photos, 320 pages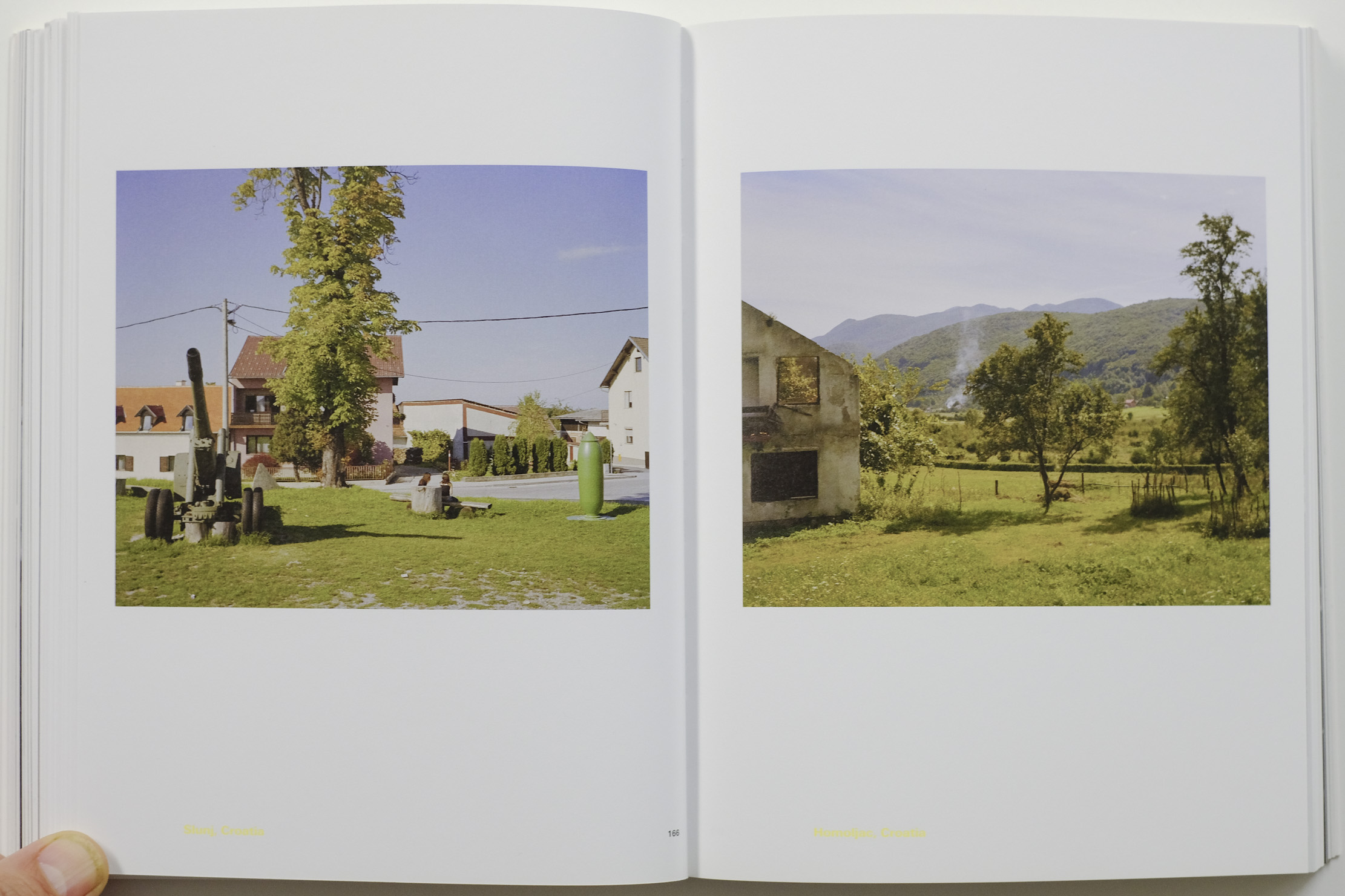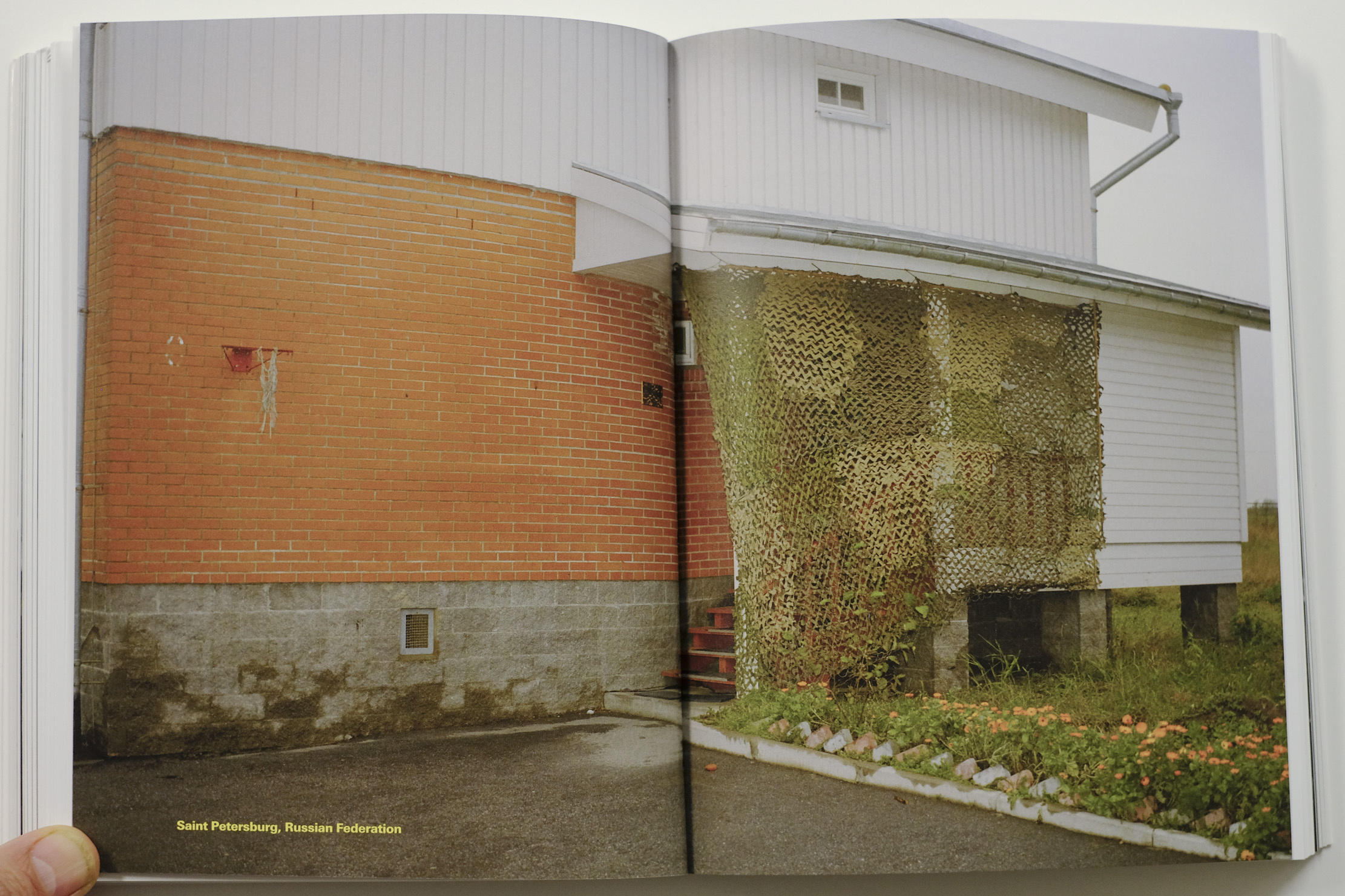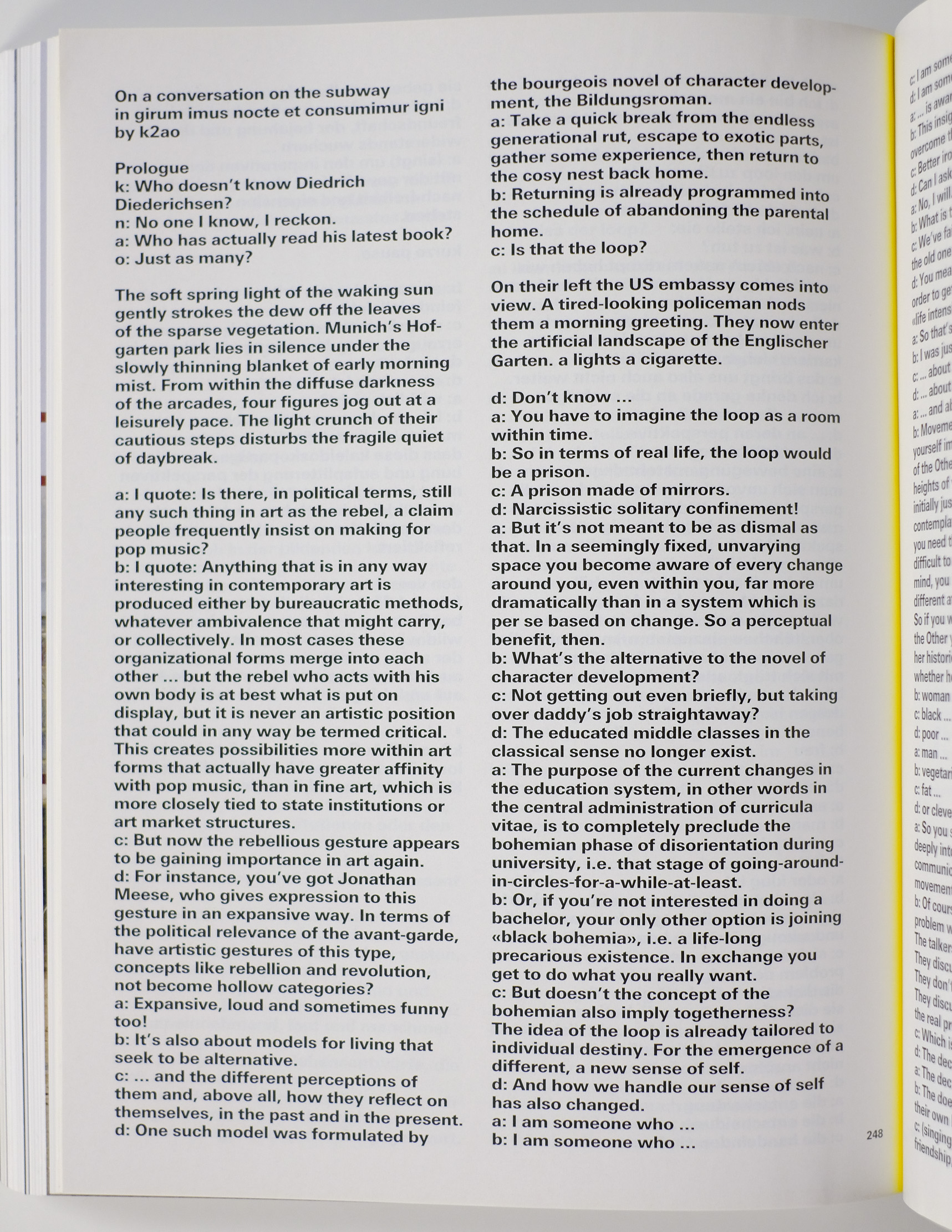 ---
China in my hands /
Myrzik Jarisch
Text for a selfpublished newspaper-like portfolio of photographer duo Myrzik /Jarisch, designed by Johannes v.Gross
..."Just to lower your expectations in terms of getting authentic specialist info about Chinese life: I have never been there!"...

---
On Photography /
Martin Fengel – Villa Stuck
Artist Martin Fengel asked a long list of 40 photo- and art-related friends to write each a short text about one of his images. I picked the octopus and dared to contribute one of my first texts ever. German only, adults only...
Published by Kerber Verlag for Villa Stuck.